Welcome to the website, you can call Karen anytime to ask questions or simply to chat and in the meantime I hope you find what you are looking for.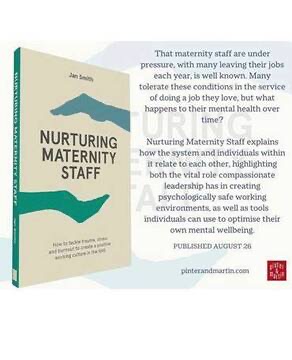 This book was published in August 2021 and Karen Ledger contributed to it with a chapter on compassionate and relational leadership
"It's brilliant, moving, clear and profound Karen. It is a privilege and an inspiration to read it.
Congratulations and thank you."
Professor Michael West CBE, Senior Visiting Fellow, The King's Fund, Professor of Organizational Psychology, Lancaster University
Emeritus Professor, Aston University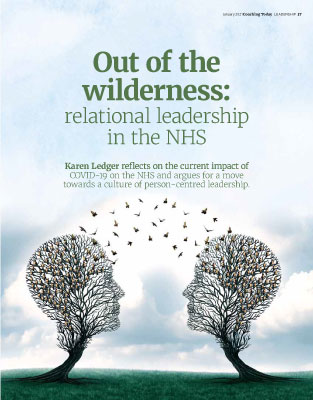 This article appeared in the January 2021 issue of Coaching Today, which is published by the British Association for Counselling and Psychotherapy (c) BACP
Karen is an experienced and committed therapist and executive coach who is passionate about people and relationships. Her attention and interest is on how we stay, delight, manage in relationship or indeed leave those that are unhelpful and damaging. Your working relationship with Karen will support you to nurture your sense of self, and accept who you are and to unfold your potential. Between you and Karen your awareness, feelings, thoughts and relevant experiences will emerge in your conversations together.
"People are just as wonderful as sunsets if you let them be. When I look at a sunset, I don't find myself saying, "Soften the orange a bit on the right hand corner." I don't try to control a sunset. I watch with awe as it unfolds."
– Carl R. Rogers, A Way of Being
"This above all: to thine own self be true,……"